Factsheet
Team:
Jason Bakker
Russell Dilley
Marigold Bartlett
Maize Wallin
Georgia Symons

Based in Melbourne, Australia
Release date:
2019
Website:
waywardstrand.com
Description
Wayward Strand is a real-time story set in 1978 about a teenage girl who explores an airborne hospital and gets to know the patients within.
Players will experience Wayward Strand from the viewpoint of Casey, the daughter of the hospital's head nurse, who has lived her whole life in the small coastal town where the airborne hospital is moored.
The hospital is located on a refurbished airship - an abandoned relic from the 1930s which mysteriously drifted in from the ocean and was claimed by the locals.
As Casey explores the airship and gets to know its inhabitants, she comes to realise that she can affect the lives of other people, and the choice of what effect to have is up to her.
Wayward Strand's inspirations are diverse, and include the interactive theatre production Sleep No More, the video games The Last Express and Hotel Dusk, and Australian fiction, including the film High Tide and the novel The Shark Net.
Features
A unique form of storytelling; non-player characters move about of their own accord, on their own timelines, regardless of player interaction. This provides the player with an expansive agency to explore the narrative in a way that's very different to existing story-focused games.
Explore areas of the airship untouched since its abandonment in the 1930s, and discover relics from long before you were born.
Set in rural Australia in 1978 - explore a world rarely seen in video games.
Casey is but one of many characters on the ship with narrative agency - the world doesn't revolve around the player character as in many other games.
---
Videos
The Wayward Strand trailer has not yet been released. Please contact us for specific video requests!
---
Images
---
Additional Links
Matthew Dobrich
Responsible for some of Wayward Strand's incredible concept art; see more of his work here: artstation.com.
---
About the team
Based primarily in Melbourne, our team consists of game industry veterans alongside emerging artists and creators from outside the realm of digital games.
Initially consisting of programmer/designers Jason Bakker and Russell Dilley, Wayward Strand's core team has grown to include artist Marigold Bartlett, composer Maize Wallin and writer Georgia Symons. We also collaborate with several talented local artists, and are informed by our various consultants and our community.
---
The Wayward Strand Team
Jason Bakker
Jason most recently worked at League of Geeks, where he lead development on Armello through to release on Steam and Playstation 4. Previous to that he was at Wicked Witch Software where he worked on several games, most notably as lead programmer/designer on Catapult King.
Russell Dilley
Russell is a programmer and game designer. He previously worked at Wicked Witch where he spent eight years developing ports, sports, and mobile games, eventually moving into a dual programming and production role for Rugby Challenge 3.
Marigold Bartlett
Marigold Bartlett is an illustrator and artist. She works in paint, pencil, digital media and videogames. She was art director on Movement Study 1, a short adventure game which was awarded Best Visual Art at the Freeplay Awards 2015. Her illustration and game art has been warmly reviewed in Paste Magazine, as well as on Kotaku, TheAuReview and IGN, and she has made several contributions to the international graphic novel collaboration Bartkira.
Maize Wallin
Maize is a composer, curator and creator of live art shows, and teacher of Sound for Interactive Media, and Composition at the Australian Institute of Music. They have directed and composed for several interactive works, including the interactive art installations Encounters and Conjunct, video game series Ctrl_Coda, and served as composition consultant on the award-winning iOS game Framed.
Georgia Symons
Georgia is a writer for theatre, games, and interactive experiences. Her recent and upcoming interactive theatre and live game works include: "How to Break In to Someone Else's Universe" (Footscray Community Arts Centre, 2017); "You Must Come Alone to Read the Last Book on Earth" (UNESCO Open Book/Fringe/Library at the Dock, 2016); "TurboDetective 3000: A Seaside Mystery" (National Young Writers Festival, 2015); "Wash Your Hands" (MUDFest 2015); "Follow Me" (with Lee Shang Lun, Melbourne Fringe Keynote Program, 2015); "In the Dark" (Metanoia Theatre, 2015); and "The Alien Meteorites of Federation Square" (Fresh Air Festival/Federation Square, 2015).
Contact
---
Wayward Strand is being developed with the assistance of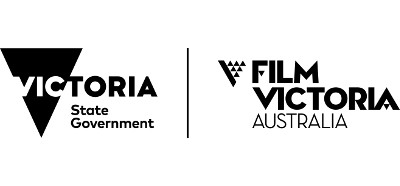 ---
presskit() by Rami Ismail (Vlambeer) - also thanks to these fine folks